Join hundreds of organizations in the national NewSpace Alliance! Build your knowledge and strengthen your network by participating in ongoing opportunities to learn, share and engage with space professionals across industry, government and academia. Free to join, NewSpace Alliance members can attend monthly tech talks, industry webinars, networking events, industry forums and our nationally-recognized State of the Space Industrial Base conference. Membership is free.
Alliance member benefits include the following:
Receipt of information about the space ecosystem
Access to networking and collaboration opportunities with other stakeholders
Opportunity to share thoughts and ideas about growing the space industry in New Mexico
Listing as a member of the Alliance on the NewSpace Nexus Website (optional)
Note: NewSpace Nexus's advocacy work on behalf of the NewSpace Alliance is solely for companies based in the United States.
NewSpace Alliance Member Locations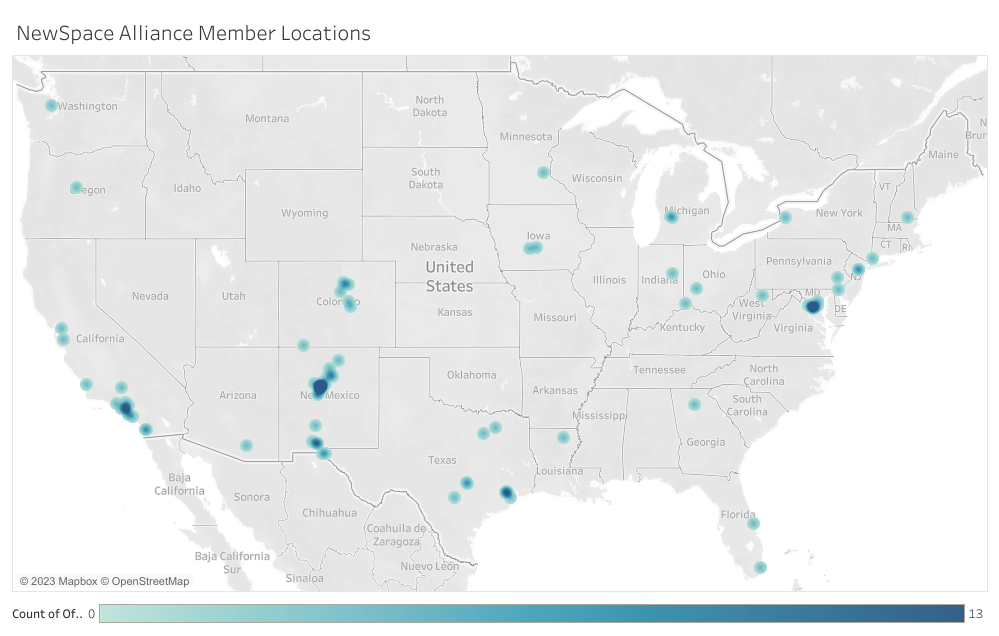 Blue Residuum Space Alliance
Greby Space Service
Moonrise, Inc.
Northrop Grumman NM Innovation Center
Santa Fe Quantum Solutions

Skilcraft Aerospace

ZiaSpace LLC

Zimagine Innovations LLC
Native Sky Inc.
New Mexico State University NanoSat Lab
CRONCYBER

HIGH DESERT INVESTMENT ADVISORS, LLC

Infinity park
Sacco Connections LLC
Zia Edge
Earth-Space Commerce Advisors, LLC
Innovaq
Plum Run LLC

Ravelin US LLC

Vectura Communications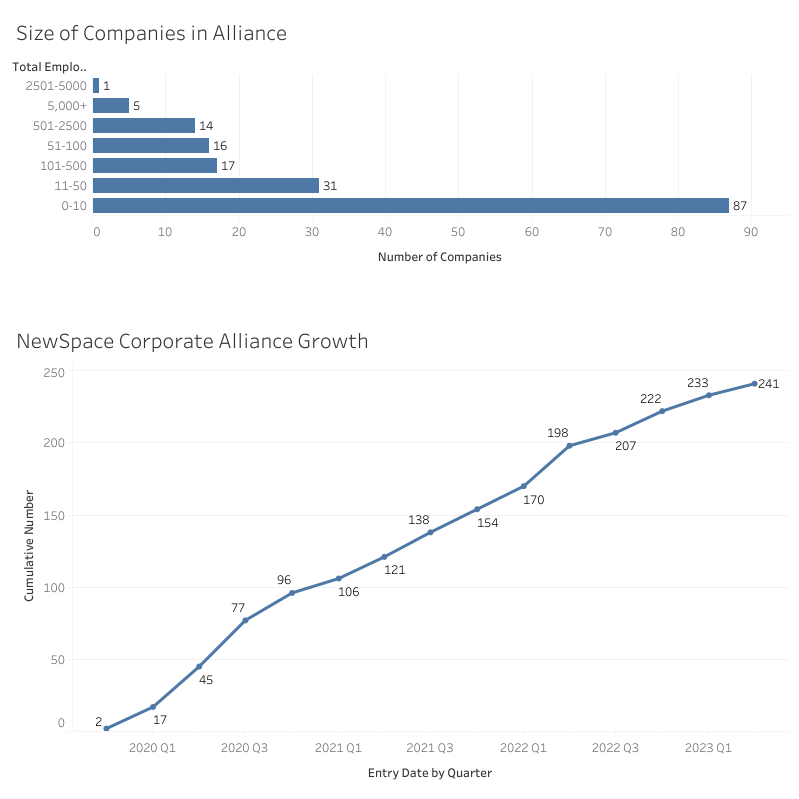 NewSpace Alliance Member CATEGORIES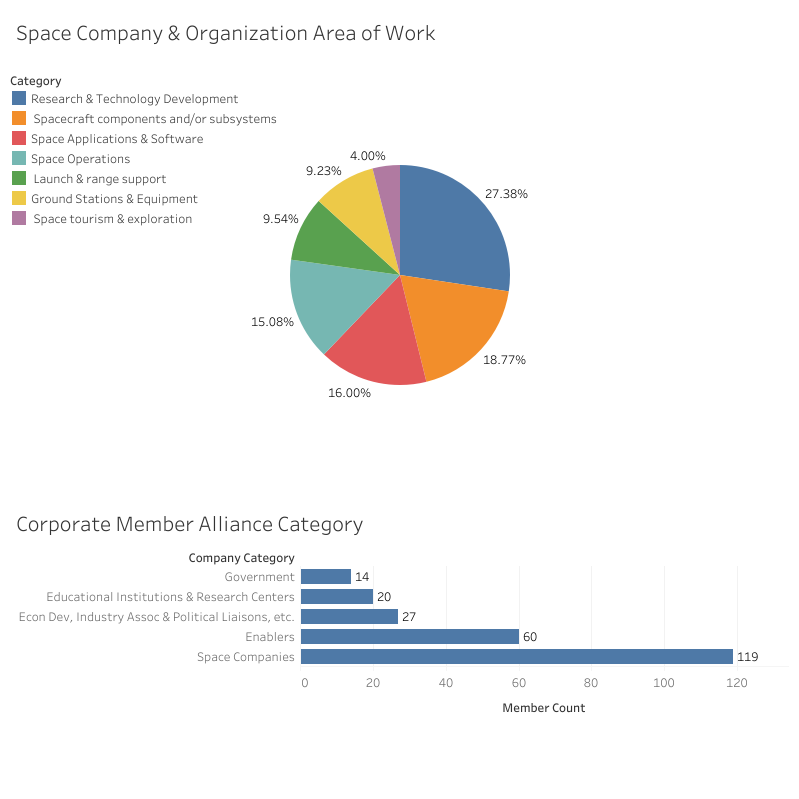 PRIVACY POLICY: NewSpace Nexus is committed to protecting your privacy. This privacy statement applies to the Alliance Member Survey. Data on individuals (i.e. leadership and administrative point of contact names, phone numbers, email addresses) will not be shared or published and will only be used to communicate with Alliance members. Company/organization names will be listed as Alliance Members on the NewSpace Nexus website (NewSpaceNM.org) upon approval. The individual company/organizational data collected in this Alliance Membership Survey will not be shared with anyone outside of NewSpace Nexus. Company/Organizational data will be aggregated for the purposes of establishing baseline information for the space ecosystem in New Mexico. Only aggregated information will be published on the NewSpace Nexus website, reports and/or briefings. If you have questions regarding our privacy policy, please email us at info@newspacenexus.org.
In addition to our privacy policy, NewSpace Nexus is willing and able to enter into Nondisclosure Agreements (NDAs) with individual companies/organizations as required. If you would like to do this, please contact us via email at info@newspacenexus.org.